Co-Principal Investigators
The co-PIs oversee the implementation of the Duke UCEM and serve as chief advocates for the project. They work with the administrative oversight team, the advisory committee, faculty champions, and the chairs and directors of graduate studies in the nine UCEM departments to successfully carry out the UCEM's mission. They also coordinate all communications with the Sloan Foundation regarding the UCEM.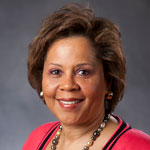 Paula D. McClain, Ph.D.
Dean of The Graduate School and Vice Provost for Graduate Education
James B. Duke Distinguished Professor of Political Science
Professor of Public Policy
919-681-1560
pmcclain@duke.edu
Biosketch
Paula D. McClain is dean of The Graduate School, vice provost for graduate education, James B. Duke Distinguished Professor of Political Science and Professor of Public Policy. Dean McClain received a B.A., M.A., and Ph.D. from Howard University. She came to Duke in 2000 from the University of Virginia. She has been active on the Academic Council, which she chaired in 2007-09. She is president-elect of the American Political Science Association and currently serves on the boards of the Graduate Record Exam (GRE) and the Council of Graduate Schools. Since 1995 she has served as director of the Ralph Bunche Summer Institute, a program that trains minority students to pursue doctoral degrees in political science. Her primary research interests are in racial minority group politics, particularly inter-minority political and social competition, and urban politics. Her most recent book is American Government in Black and White. In 2014, she was elected to the American Academy of Arts and Sciences, is currently the President of the American Political Science Association. She also served as president of the Midwest Political Science Association in 2015-2016, and the organization's Women's Caucus honored her in 2017 with its Outstanding Professional Achievement Award.
Calvin R. Howell, Ph.D.
Professor of Physics
919-660-2632
howell@tunl.duke.edu
Biosketch
Calvin Howell is a professor in the physics department at Duke University and an Associate Director of the Triangle Universities Nuclear Laboratory. Also, he holds adjunct professorships in the Medical Physics Program at Duke University and in the Physics Department at North Carolina Central University. He has been a visiting scientist at several national laboratories, including the Los Alamos National Laboratory, the Stanford Linear Accelerator Center, and the Thomas Jefferson National Laboratory. His research is in the general area of experimental nuclear physics with emphasis on the quantum chromodynamics (QCD) description of nucleon structure and nuclear-reaction dynamics. His work also includes applications of nuclear physics to national security, plant biology, and medical diagnostics. He has published more than 200 papers in peer-reviewed scientific journals and has contributed to the writing of three national long-range plans in nuclear science. Professor Howell is a Fellow of the American Physical Society (APS) and has served the nuclear-physics community extensively. His service includes being the Director and Deputy Director of TUNL, a visiting Program Director at the National Science Foundation (NSF), a member of the Department of Energy (DOE)/NSF Nuclear Science Advisory Committee, a member of the Executive Committee of the Division of Nuclear Physics of the APS, chair of the Executive Committee of the Southeastern Section and the Few-Body Topical Group of the APS, chair of the APS Committee on Minorities, a member and chair of numerous APS and conference organizing committees, and a member of many NSF and DOE field review and planning panels.
---
Duke Leadership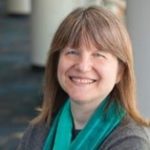 Sally Kornbluth, Ph.D.
Provost
kornb001@mc.duke.edu
Biosketch
Sally Kornbluth, Ph.D. was appointed Duke University Provost on July 1, 2014 and was reappointed to a second five-year term beginning July 1, 2019. In this role, she serves as the chief academic officer, responsible for the university's teaching and research mission, developing the institution's intellectual priorities and overseeing their implementation. Kornbluth served as Vice Dean for Basic Science at Duke University School of Medicine from 2006-2014. In this role, she served as a liaison between the Dean's office and the Basic Science Department Chairs and faculty, including oversight of the biomedical graduate programs in the School of Medicine, implementation of programs to support the research mission of the basic science faculty, and oversight of new and existing core laboratories.
Kornbluth received a B.A. in Political Science from Williams College in 1982 and a B.S. in Genetics from Cambridge University, England in 1984 where she was a Herchel Smith Scholar at Emmanuel College. She received her Ph.D. from The Rockefeller University in 1989 in Molecular Oncology and went on to postdoctoral training at the University of California, San Diego. She joined the Duke faculty in 1994 and is currently the Jo Rae Wright University Professor.
Kornbluth's research interests include the study of cell proliferation and programmed cell death, areas of central importance for understanding both carcinogenesis and degenerative disorders. She has published extensively in these areas, studying these problems in a variety of model organisms. She is a member of the National Academy of Medicine, the National Academy of Inventors, and the American Academy of Arts & Sciences.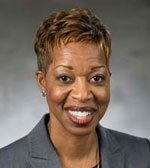 Valerie Sheares Ashby, Ph.D.
Dean of Trinity College of Arts & Sciences
asdean@duke.edu
Biosketch
Valerie Ashby became dean of Trinity College of Arts & Sciences on July 1, 2015, and was recently reappointed for a second, five-year term. She received her B.A. and Ph.D. degrees in chemistry from the University of North Carolina at Chapel Hill and completed her postdoctoral research at the Universitat Mainz, Germany. Dean Ashby came to Duke from UNC, where she chaired the chemistry department from 2012-15 and was a faculty member since 2003. She has served on UNC's Arts & Sciences Foundation Board of Directors and Research Advisory Council and chaired the College of Arts & Sciences Faculty Diversity Task Force. Dean Ashby also directed the UNC National Science Foundation Alliance for Graduate Education and the Professoriate, aimed at increasing the number of underrepresented students completing doctoral degrees and continuing into the professoriate in science, technology, engineering and math and social, behavioral and economics fields. As a researcher, she focused on synthetic polymer chemistry with a present emphasis on designing and synthesizing materials for biomedical applications such as X-ray contrast agents and drug delivery materials. She is the recipient of the National Science Foundation Career Development Award, the DuPont Young Faculty, and 3M Young Faculty Awards, as well as numerous teaching awards.
Ravi V. Bellamkonda, Ph.D.
Vinik Dean of the Pratt School of Engineering
ravi@duke.edu
Biosketch
Ravi V. Bellamkonda is the Vinik Dean of the Pratt School of Engineering at Duke University. He is committed to fostering transformative research and pedagogical innovation as well as programs that create an entrepreneurial mindset amongst faculty and students. His current research explores the interplay of biomaterials and the nervous system for neural interfaces, nerve repair and brain tumor therapy.
Before coming to Duke, Bellamkonda served as the Wallace H. Coulter Professor and chair of the Department of Biomedical Engineering at Georgia Institute of Technology and Emory University.
A bioengineer and neuroscientist, Bellamkonda holds an undergraduate degree in biomedical engineering. His graduate training at Brown University was in biomaterials and medical science (with Patrick Aebischer), and his post-doctoral training at Massachusetts Institute of Technology focused on the molecular mechanisms of axon guidance and neural development (with Jerry Schneider and Sonal Jhaveri).
From 2014 to 2016, Bellamkonda served as president of the American Institute for Biological and Medical Engineering (AIMBE), the leading policy and advocacy organization for biomedical engineers with representation from industry, academia and government.
Bellamkonda's numerous awards include the Clemson Award for Applied Research from the Society for Biomaterials, EUREKA award from National Cancer Institute (National Institutes of Health), CAREER award from the National Science Foundation and Best Professor Award from the Georgia Tech Biomedical Engineering student body.