The administrative oversight team handles the day-to-day operation of the Duke UCEM, such as organizing the various events, holding check-ins with the Sloan Scholars, and conducting assessments of various aspects of the UCEM.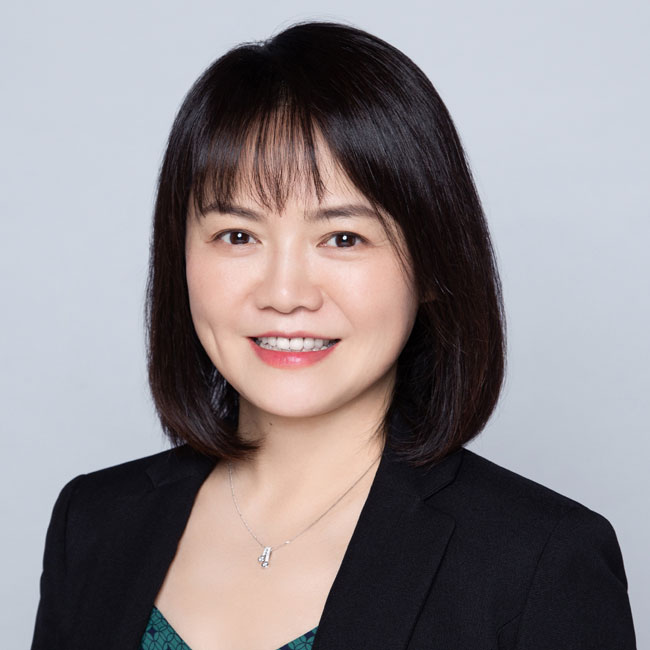 Yan Li, Psy.D.
Duke UCEM Director
Associate Dean for Graduate Programs, The Graduate School
919-684-2056
yan.li3@duke.edu
Yan Li holds a doctor of psychology from the University of Northern Colorado and an M.A. in counseling from Truman State University in Missouri. She became associate dean for graduate programs at The Graduate School and the Duke UCEM Director in July 2022. Before that, she served a three-year term as associate dean of student affairs and director of Counseling and Psychological Services (CAPS) at Duke Kunshan. While there, she established and led CAPS, the Office of Case Management, and the Student Access Services Office. She also oversaw International Student Services and the Office of Campus Engagement. Before joining Duke Kunshan in 2019, Dr. Li spent more than a decade with CAPS on the Duke campus, first as a staff psychologist and later as assistant director of campus community engagement. During that time, she collaborated with The Graduate School on various efforts to support graduate students' wellbeing.
To support the UCEM, Dr. Li manages day-to-day program coordination among co-PIs, faculty champions, advisory committee, and administrative oversight team. She reports to co-PIs on the UCEM's operations.
Nicholas Alena
Associate Dean for Admissions, The Graduate School
919-684-3913
nicholas.alena@duke.edu
Nicholas Alena is associate dean for admissions at The Graduate School, where he oversees the admissions process for doctoral and master's programs housed in over 80 departments across Duke and Duke Kunshan University. He is responsible for upholding policies and procedures as well as reporting and analysis of admissions activity. Mr. Alena has worked in graduate education for more than 12 years, including four years as Director of Admission and Recruitment for the Northwestern Graduate School before joining Duke in 2021.
Supporting the UCEM, he leads the tracking of URM application data, coordinates reporting on current recruitment and enrollment progress, and facilitates the use of the Slate CRM system to support communications needs.
Melissa Bostrom, Ph.D.
Assistant Dean for Graduate Student Professional Development, The Graduate School
919-684-1407
melissa.bostrom@duke.edu
Melissa Bostrom leads The Graduate School's (TGS) efforts to build a comprehensive program that addresses broad and discipline-specific professional development needs. She directs TGS's Emerging Leaders Institute, Professional Development Grant, and Professional Development Series, and is co-founder and managing editor of the school's professional development blog. Dr. Bostrom is co-Principal Investigator on The Graduate School's Duke OPTIONS project, an online professional development planning tool for Ph.D. students with funding from the Educational Testing Service/Council of Graduate Schools (ETS/CGS) Award for Innovation in Promoting Success in Graduate Education. Her previous positions in higher education include director of graduate academic and professional development at North Carolina State University and assistant professor of management communication at the University of North Carolina's Kenan-Flagler Business School. She has also worked in corporate human resources and technical recruiting. Dr. Bostrom has been invited to speak nationally and internationally on graduate student professional development and is a member of the Graduate Career Consortium. The author of Sex, Race, and Family in Contemporary American Short Stories, she received her B.A. in English and psychology from Denison University and her M.A. and Ph.D. in English from the University of North Carolina at Chapel Hill.
In support of the UCEM, Dr. Bostrom leads and coordinates all program efforts for students' professional development.
Hugh Crumley, Ph.D.
Assistant Dean for Academic Affairs, The Graduate School
Adjunct Assistant Professor of Education
919-660-5975
crumley@duke.edu
Hugh Crumley received his Ph.D. in Instructional Technology from the University of Virginia. He also holds a B.A. in Anthropology and French as well as an M.Ed. in TESOL from the University of Georgia. He has taught education and engaged in faculty development at universities in the United States, Russia, Korea, Bulgaria and Uzbekistan. Since joining Duke in 2006, Hugh has been involved with multiple aspects of graduate education and currently provides leadership for all Graduate School teaching and teaching assistant programs, including directing and teaching in the Certificate in College Teaching, directing the Preparing Future Faculty program, and coordinating Responsible Conduct of Research (RCR) training for all 3,800-plus graduate students at Duke.
Supporting the UCEM, he works with the Sloan Scholars in support of their research ethics training and preparation for teaching.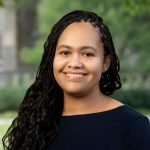 Shanna Fitzpatrick
Senior Associate Dean for Finance and Administration, The Graduate School
919-681-3249
shanna.fitzpatrick@duke.edu
Shanna Fitzpatrick is the chief financial officer and senior associate dean for finance and administration for The Graduate School. She is responsible for the planning, implementation, and oversight of all school financial activities, graduate student funding initiatives, data management, and related policies. Ms. Fitzpatrick's office also provides data analytics, forecasting, and strategic recommendations to graduate programs and campus leadership for long-term resource planning. During her time at Duke, she has also worked in health administration and financial planning roles for Duke University Medical Center and Health System. Prior to Duke, Ms. Fitzpatrick worked in project management and marketing. She holds an M.H.A. and M.B.A from the University of Maryland.
Supporting the UCEM, she leads and coordinates all matters related to financial support for Sloan Scholars and the UCEM finances.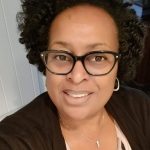 Latishia Futrell
Duke UCEM Assistant Director
Program Coordinator, The Graduate School
919-684-2056
latishia.futrell@duke.edu
Latishia "Tish" Futrell joined Duke University Graduate School in 2014, and before that, she worked in healthcare marketing as a publications coordinator. Ms. Futrell holds a B.A. in mass communications with a minor in public relations from California State University East Bay.
She supports the UCEM with data tracking and collection; she coordinates and plans meetings and events for the Sloan Scholars and departments, and serves as the administrative coordinator for the Duke UCEM.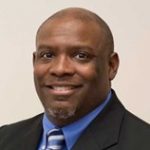 Alan Kendrick, Ph.D.
Assistant Dean for Graduate Student Development, The Graduate School
919-668-0416
alan.kendrick@duke.edu
James Alan Kendrick is assistant dean for graduate student development. He is responsible for overseeing efforts to design, deliver, and improve services and programs that support graduate students from entry to completion of their degrees. He is also responsible for daily administration and development of recruitment and retention initiatives, as well as mentoring, leadership, and professional development programs. Dr. Kendrick received his bachelor's degrees from Emory University in International Studies and Spanish in 1992 and his Master of Arts in Foreign Affairs and Ph.D. in Government from the University of Virginia in 1996 and 2006, respectively. Before joining Duke's Graduate School in 2009, Dr. Kendrick was the former Du Pont Fellow in the Department of Politics at Washington and Lee University; an assistant professor and interim chair of the History and Political Science Department at Saint Augustine's College in Raleigh, North Carolina; and the Director of Diversity, Recruitment, and Retention in The Graduate School at the University of North Carolina at Chapel Hill.
In support of the UCEM, Dr. Kendrick leads and coordinates all program efforts for student recruitment in the Duke UCEM departments.
John Klingensmith, Ph.D.
Senior Associate Dean for Academic Affairs, The Graduate School
919-681-1559
john.klingensmith@duke.edu
John Klingensmith received his undergraduate and doctoral degrees from Harvard University. His research and teaching focus on the molecular, cellular, and genetic basis of organ development and congenital disease. Dr. Klingensmith is responsible for The Graduate School's academic standards, policies, and procedures. He oversees external review of academic programs and advises on new academic program development. He is also an associate professor of cell biology and pediatrics in the Duke School of Medicine.
In support of the UCEM, Dr. Klingensmith works with Dean Looney to manage day-to-day program coordination among co-PIs, faculty champions, advisory committee, and administrative oversight team. He also reports to co-PIs on the operation of the UCEM.
Sondra Ponzi
Program Coordinator, The Graduate School
919-681-1551
sondra.ponzi@duke.edu
Ms. Ponzi is involved in data tracking and collection, and other administrative duties required for effective UCEM operations.
Courtnea Rainey
Assistant Dean for Assessment and Evaluation, The Graduate School
919-681-3251
courtnea.rainey@duke.edu
Courtnea Rainey leads Graduate School programs such as the assessment of graduate student learning outcomes and graduate/alumni career outcomes data collection and reporting. She serves as a resource to departments and programs for academic standards and for efforts such as course evaluations, program reviews, advising, and supporting diversity and equity. Among her student-facing roles, she is an instructor in the College Teaching program.
Dr. Rainey is a 2015 graduate of Duke's Psychology and Neuroscience Ph.D. program. While at Duke, she was a Dean's Graduate Fellow and an NSF GRP fellow, and won awards such as the university's Samuel Dubois Cook Society Award. After earning her Ph.D., Dr. Rainey held a number of college teaching appointments and led a college faculty development program.
Supporting the UCEM, Dr. Rainey leads and coordinates all program functions related to evaluation and assessment.
John Zhu
Director of Communications, The Graduate School
919-684-1665
john.zhu@duke.edu
John Zhu oversees the Duke Graduate School's communications with its internal and external audiences, including students, graduate faculty, staff, and alumni. Before joining Duke in 2014, he spent seven years as the assistant director of communications for the University of North Carolina's Eshelman School of Pharmacy. He has also worked as a journalist in Durham and Columbia, South Carolina, and as a graphic designer in Chapel Hill. Mr. Zhu holds a B.A. in journalism and mass communication and an M.A. in digital communication from the University of North Carolina at Chapel Hill.
In support of the UCEM, Mr. Zhu leads and develops all communications, publications, and related publicity.
Johnna Frierson, Ph.D.

Assistant Dean, Graduate and Postdoctoral Diversity and Inclusion, Duke University School of Medicine
919-660-8412
johnna.frierson@duke.edu
Johnna Frierson is the founding director of the Office of Diversity and Inclusion at the Pratt School of Engineering. She completed her undergraduate degree in Biology at Furman University in Greenville, SC. She then went on to complete her doctoral studies in the Department of Microbiology and Immunology at Vanderbilt University, and postdoctoral training in the Science, Technology, Engineering, and Mathematics (STEM) Program Director postdoctoral fellowship in the Office of Biomedical Graduate Education at the University of North Carolina at Chapel Hill. She has extensive experience in developing innovative pre-graduate and graduate-level programs and initiatives focused on diversity recruitment and retention, science outreach, and cross-disciplinary graduate training. In her current role as the founding director of the Office of Diversity and Inclusion in Engineering she provides leadership in developing and implementing future steps in the engineering school's ongoing diversity initiatives, including thoughtful practices to enhance recruitment and retention of underrepresented groups at the student, faculty and staff levels, and to foster greater inclusion of diverse groups and viewpoints in the academic community. Dr. Frierson also serves as a co-PI for the NSF-funded REU program for undergraduates in engineering.
Eduardo Cisternas
Duke UCEM Graduate Administrative Intern
eduardo.cisternas.jimenez@duke.edu
Son Nguyen
Duke UCEM Graduate Administrative Intern
son.nguyen@duke.edu