The administrative oversight team handles the day-to-day operation of the Duke UCEM, such as organizing the various events, holding check-ins with the Sloan Scholars, and conducting assessments of various aspects of the UCEM.
Jacqueline Looney, Ed.D.
Senior Associate Dean for Graduate Programs, The Graduate School
Associate Vice Provost for Academic Diversity
919-684-2056
jlooney@duke.edu
Jacqueline Looney earned a B.A. in psychology and a master's degree in educational psychology from the University of Tennessee and a doctorate in human development from Vanderbilt University. Dr. Looney was previously assistant dean for graduate recruitment. She also served as a program officer for the Andrew W. Mellon Foundation and became the national director of the Mellon Mays Undergraduate Fellowship program. In her current role, she has spearheaded comprehensive initiatives to provide services that improve the quality of life for all graduate students. Her work in The Graduate School has produced measurable changes in the diversity of the graduate student population and helped graduate students be a part of all aspects of university life. Dr. Looney was the recipient of the 2005 Duke University Blue Ribbon Award for Diversity and a 2013 recipient of the Meritorious Presidential Award for outstanding service to Duke. Dr. Looney, along with the Duke Graduate School, was a 2015 recipient of the Equity Award from the American Historical Association for efforts in recruiting and supporting students from underrepresented groups. She was lauded for her work in "creating a national model for minority recruitment and retention." In the 2015 special issue of Duke Magazine, Dr. Looney was recognized in a piece titled "Quiet Authority" as one of a number of influential individuals "shaping life at Duke."
To support the UCEM, Dr. Looney manages day-to-day program coordination among co-PIs, faculty champions, advisory committee, and administrative oversight team. She reports to co-PIs on the UCEM's operations.
Melissa Bostrom, Ph.D.
Assistant Dean for Graduate Student Professional Development, The Graduate School
919-684-1407
melissa.bostrom@duke.edu
Melissa Bostrom leads The Graduate School's (TGS) efforts to build a comprehensive program that addresses broad and discipline-specific professional development needs. She directs TGS's Emerging Leaders Institute, Professional Development Grant, and Professional Development Series, and is co-founder and managing editor of the school's professional development blog. Dr. Bostrom is co-Principal Investigator on The Graduate School's Duke OPTIONS project, an online professional development planning tool for Ph.D. students with funding from the Educational Testing Service/Council of Graduate Schools (ETS/CGS) Award for Innovation in Promoting Success in Graduate Education. Her previous positions in higher education include director of graduate academic and professional development at North Carolina State University and assistant professor of management communication at the University of North Carolina's Kenan-Flagler Business School. She has also worked in corporate human resources and technical recruiting. Dr. Bostrom has been invited to speak regionally and nationally on graduate student professional development and is a member of the Graduate Career Consortium. The author of Sex, Race, and Family in Contemporary American Short Stories, she received her B.A. in English and psychology from Denison University and her M.A. and Ph.D. in English from the University of North Carolina at Chapel Hill.
In support of the UCEM, Dr. Bostrom leads and coordinates all program efforts for students' professional development.
Shanna Fitzpatrick
Associate Dean for Finance and Administration, The Graduate School
919-681-3249
shanna.fitzpatrick@duke.edu
Shanna Fitzpatrick is responsible for the development and implementation of financial policies, awards, procedures, and reporting for The Graduate School. She previously served as TGS's director of budgets and finance from 2010-2014. During her time at Duke, she has also worked as a financial management analyst and health center administrator for Duke's Medical Center and Health System. She earned an M.H.A. and M.B.A. from the University of Maryland.
Supporting the UCEM, she leads and coordinates all matters related to financial support for Sloan Scholars and the UCEM finances.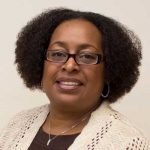 Latisha Futrell
Program Coordinator, The Graduate School
919-684-2056
latishia.futrell@duke.edu
Ms. Futrell supports the UCEM with data tracking and collection, and handles other administrative duties required for effective UCEM operations.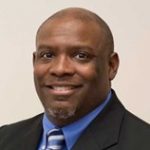 Alan Kendrick, Ph.D.
Assistant Dean for Graduate Student Development, The Graduate School
919-668-0416
alan.kendrick@duke.edu
James Alan Kendrick is assistant dean for graduate student development. He is responsible for overseeing efforts to design, deliver, and improve services and programs that support graduate students from entry to completion of their degrees. He is also responsible for daily administration and development of recruitment and retention initiatives, as well as mentoring, leadership, and professional development programs. Dr. Kendrick received his bachelor's degrees from Emory University in International Studies and Spanish in 1992 and his Master of Arts in Foreign Affairs and Ph.D. in Government from the University of Virginia in 1996 and 2006, respectively. Before joining Duke's Graduate School in 2009, Dr. Kendrick was the former Du Pont Fellow in the Department of Politics at Washington and Lee University; an assistant professor and interim chair of the History and Political Science Department at Saint Augustine's College in Raleigh, North Carolina; and the Director of Diversity, Recruitment, and Retention in The Graduate School at the University of North Carolina at Chapel Hill.
In support of the UCEM, Dr. Kendrick leads and coordinates all program efforts for student recruitment in the Duke UCEM departments.
John Klingensmith, Ph.D.
Associate Dean for Academic Affairs, The Graduate School
919-681-1559
john.klingensmith@duke.edu
John Klingensmith received his undergraduate and doctoral degrees from Harvard University. His research and teaching focus on the molecular, cellular, and genetic basis of organ development and congenital disease. Dr. Klingensmith is responsible for The Graduate School's academic standards, policies, and procedures. He oversees external review of academic programs and advises on new academic program development. He is also an associate professor of cell biology and pediatrics in the Duke School of Medicine.
In support of the UCEM, Dr. Klingensmith works with Dean Looney to manage day-to-day program coordination among co-PIs, faculty champions, advisory committee, and administrative oversight team. He also reports to co-PIs on the operation of the UCEM.
Sondra Ponzi
Program Coordinator, The Graduate School
919-681-1551
sondra.ponzi@duke.edu
Ms. Ponzi is involved in data tracking and collection, and other administrative duties required for effective UCEM operations.
Francisco Ramos, Ph.D.
Manager of Program Evaluation and Assessment, The Graduate School
919-681-3251
francisco.ramos@duke.edu
Francisco Ramos joined The Graduate School staff in July 2015 as the manager of program evaluation and assessment. In this role, he directs the school's student learning outcomes assessment program, assists in managing the external review process for academic departments and programs, and contributes to the professional training of doctoral students interested in academic careers, including the teaching of graduate-level courses. Prior to Duke, Dr. Ramos was a postdoctoral fellow at the University of Pennsylvania, where he conducted externally funded mixed-methods research on teacher education efforts at minority serving institutions, measuring their impact on local communities, students, and policy initiatives. For four years, Dr. Ramos served as a Graduate Research Assistant at the Center for Evaluation & Education Policy (CEEP) at Indiana University. In this capacity, he conducted nonpartisan research and evaluation efforts regarding current issues to policy makers, funders, practitioners, and other stakeholders. This included developing, modeling, and disseminating rigorous program evaluation across a variety of settings to diverse state and federal agencies and organizations. He earned his B.A. in history from the University of Michigan and completed his Ph.D. in Education Policy Studies at Indiana University at Bloomington.
Supporting the UCEM, Dr. Ramos leads and coordinates all program functions related to evaluation and assessment.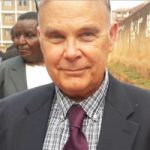 William M. Reichert, Ph.D.
Alan L. Kaganov Professor of Biomedical Engineering
919-660-5356
reichert@duke.edu
William "Monty" Reichert  graduated with a B.A. in biology and chemistry from Gustavus Adolphus College in 1975   before seeking a doctorate in macromolecular science and engineering from the University of Michigan. After receiving his Ph.D. in 1982,  he was an NIH National Research Service Award postdoctoral fellow, a Whitaker Fellow, and an NIH New Investigator Fellow at the University of Utah in the Department of Bioengineering. He joined the Department of Biomedical Engineering (BME) at Duke University in 1989, and is currently the Theo Pilkington Professor of Biomedical Engineering as well as Director of the Duke-Makerere BME partnership to accelerate the development of biomedical engineering in Uganda.
Dr. Reichert was the first member of the engineering faculty to receive the Clemson Award from the Society for Biomaterials. He has served as an elected Fellow of the International Union of Societies for Biomaterials Science and Engineering, the American Council on Education, the American Institute of Medical and Biological Engineering, and the Biomedical Engineering Society. Dr. Reichert has also received recognition for his student mentoring, especially in the area of diversity, having received the Dean's Award for Excellence in Mentoring from The Graduate School and the Catalyst for Change Institutional Award from the Quality Education for Minorities Network. Dr. Reichert has received more than 30 years of uninterrupted NIH support from six different institutes and sustained support from the Medtronic Corporation.
In his UCEM role, Dr. Reichert works with Dean Looney in managing program coordination among co-PIs, faculty champions, advisory committee, and the administrative oversight team.
Maria LaMonaca Wisdom
Director of Graduate Student Advising and Engagement for the Humanities
919-681-8626
maria.wisdom@duke.edu
Maria LaMonaca Wisdom joined the Duke Graduate School in November 2016. She received her B.A. from the College of William and Mary, and her M.A. and Ph.D. in Victorian literature from Indiana University. After teaching at Valparaiso University as a Lilly postdoctoral fellow in the humanities, she worked as an assistant/associate professor of English at Columbia College in South Carolina. While at Columbia College, she was co-PI and co-director for a Lilly-funded faculty mentoring program, and her advising and mentoring work with students included a term as director of Columbia's Washington Semester internship program. In 2012, Wisdom became executive director of the Institute for the Arts and Humanities at the University of North Carolina at Chapel Hill, where she oversaw scholarship and leadership development programs for humanities faculty. She also co-created and implemented programs to address the unique needs of liberal arts faculty at specific stages in their careers.
In her UCEM role, Wisdom assists with the development of programming and resources to support Sloan Scholars and helps to identify ways in which UCEM efforts could be replicated to benefit other graduate students.
John Zhu
Senior Public Affairs Officer and Communications Strategist, The Graduate School
919-684-1665
john.zhu@duke.edu
Before joining Duke in 2014, John Zhu spent seven years as the assistant director of communications for the University of North Carolina's Eshelman School of Pharmacy. He has also worked as a journalist in Durham and Columbia, South Carolina, and as a graphic designer in Chapel Hill. Mr. Zhu holds a B.A. in journalism and mass communication and an M.A. in technology and communication from the University of North Carolina at Chapel Hill.
In support of the UCEM, Mr. Zhu leads and develops all communications, publications, and related publicity.
Melissa Duvall
Sloan Graduate Administrative Intern
melissa.duvall@duke.edu
Ms. Duvall is a Ph.D. candidate within the Nicholas School of the Environment and the Division of Marine Science and Conservation. Her dissertation research is in the field of shallow-water physical oceanography and focuses on the effect of roughness on flow within coral reef canopies. She received her B.S. summa cum laude with Honors in 2010 from the University of Maryland in Environmental Science and Policy and completed an M.S. in 2014 at the University of Virginia, where she studied coastal geomorphology.
In support of the UCEM, Ms. Duvall will assist The Graduate School staff with the day-to-day operations of the UCEM, such as supporting various UCEM events, maintaining the program website, and meeting with Sloan Scholars.