The Counseling and Psychological Services staff below will partner with the UCEM program to provide counseling services, referrals, and programming to Duke University's Sloan Scholars.
Danielle Oakley, Ph.D.
Director, Counseling & Psychological Services
919-660-1000
danielle.oakley@duke.edu
Danielle Oakley joined Counseling and Psychological Services in 2016 after serving as Director of Counseling and Consultation Services at the University of Wisconsin-Madison for six years. The focus of her work has been creating an environment in which all members of the campus community know how to recognize, respond, and refer students in distress. She has initiated collaborative care programs between mental health and medical services and addressed the stigma of seeking mental health care by promoting counselors as consultants in areas where students gather. She initiated the creation of a protocol to provide hormone therapy for transgender students and led initiatives that address how racism impacts mental health. As a Clinical Professor she teaches Group Psychotherapy and promotes this modality of treatment as a way to assist students with developing emotional intelligence. She is a long-time member of campus threat assessments teams and created a campus Crisis Response Team to mitigate the emotional impact of trauma.
Dr. Oakley earned a doctorate in counseling psychology from the University of Kentucky, a masters in community counseling from Loyola University of Chicago and a bachelor's degree in psychology from the University of Iowa. She currently serves on the Board for the Association for University and College Counseling Center Directors. She is a member of the American College Health Association and Association for Threat Assessment Professionals.
Yan Li, Psy.D.
Staff Psychologist
919-660-1000
yan.li3@duke.edu
Yan Li completed her Doctoral degree in Counseling Psychology at the University of Northern Colorado. She completed her pre-doctoral internship training at the Student Counseling Services at the Miami University, Ohio. Dr. Li's professional interests include multicultural counseling which encompasses culture, gender, sexual orientation and other aspects of diversity; the psychology of international, immigrant, Asian/Asian American student population; multilingual counseling (English and Chinese), LGBTQ issues, psychology of women, and clinical supervision. Her research interests can be reflected upon her master's thesis research on international students adjustment issues, her doctoral dissertation research on differences in the subjective well-being of Chinese lesbians during their sexual identity development, and mindfulness based treatment.
Dr. Li's counseling style reflects an integrating Eastern philosophy with Western psychology, combining Zen Psychology, mindfulness based treatment, interpersonal, feminist approach.
Dr. Li is a distinguished International Doctoral Fellow from the American Association of University Women (AAUW). She is member of the American Psychological Association (APA) and the Asian American Psychological Association (AAPA).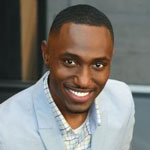 Marvice Marcus, Ph.D.
Psychology Resident
919-660-1000
marvice.marcus@duke.edu
Marvice Marcus is a Psychology Resident and permanent staff member at CAPS. He earned a Ph.D. in Counseling Psychology from Washington State University and completed pre-doctoral internship training at Duke University CAPS. He has primarily worked in university mental health across three regions of the United States.
Dr. Marcus works with students who present with concerns related to adjustment, mood and anxiety disorders, social and familial conflict, and sexual identity and gender expression. He adopts an integrative approach to counseling, drawing on cognitive-behavioral therapy and interpersonal process. Other professional interests include men and masculinities, race and gender politics, and issues of diversity and inclusion. He is interested in developing ways to use cultural studies to contextualize human suffering, as well as to elucidate the underpinnings of thought processes and behavior. Dr. Marcus is a member of the American Psychological Association (Division 44) and the Association for Contextual and Behavioral Science.