The Counseling and Psychological Services staff below will partner with the UCEM program to provide counseling services, referrals, and programming to Duke University's Sloan Scholars.
Tai Strachan-Louidor, PhD, LMFT
Assistant Director of Communication and Outreach at Duke Counseling & Psychological Services
919-660-1000
taimyr.strachan-louidor@duke.edu
Tai Strachan-Louidor (she/her) is the Assistant Director of Communication and Outreach in CAPS, as well as a licensed marriage and family therapist. Originally from Miami, Fl, Tai earned a Bachelor of Arts (B.A) in Sociology from Bethune-Cookman University, and a Master of Science (M.S.) in Marriage and Family Therapy from Valdosta State University. She graduated with her doctorate degree in Couple and Family Therapy (PhD) from the University of Iowa.
Tai's professional interests include anxiety and depression in emerging adults, retention of marginalized populations engaging in mental health services, developing culturally relevant psychoeducation programming, and teaching cultural competence and awareness in training and clinical settings. She uses an integrated approach to meet the unique needs of each student, drawing from systems, narrative, and strength-based theories.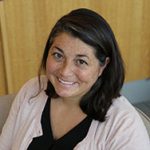 Catherine (Cat) Goyeneche, Psy.D.
Associate Director and Director of Training, Duke CAPS
919-660-1000
catherine.goyeneche@duke.edu
Catherine Goyeneche has professional interests in anxiety, depression, perfectionism, acculturative stress, couples counseling, outreach, and training. She also has particular interests in multicultural competency, Critical Mixed Race Studies, international study, and ACT. She completed her graduate degrees in Clinical Psychology at the Illinois School of Professional Psychology in Chicago, IL and The Citadel Graduate College in Charleston, SC. She completed a postdoctoral fellowship at the University of Chicago and then worked there as a staff psychologist and coordinator for the Academic Skills Assessment Program.