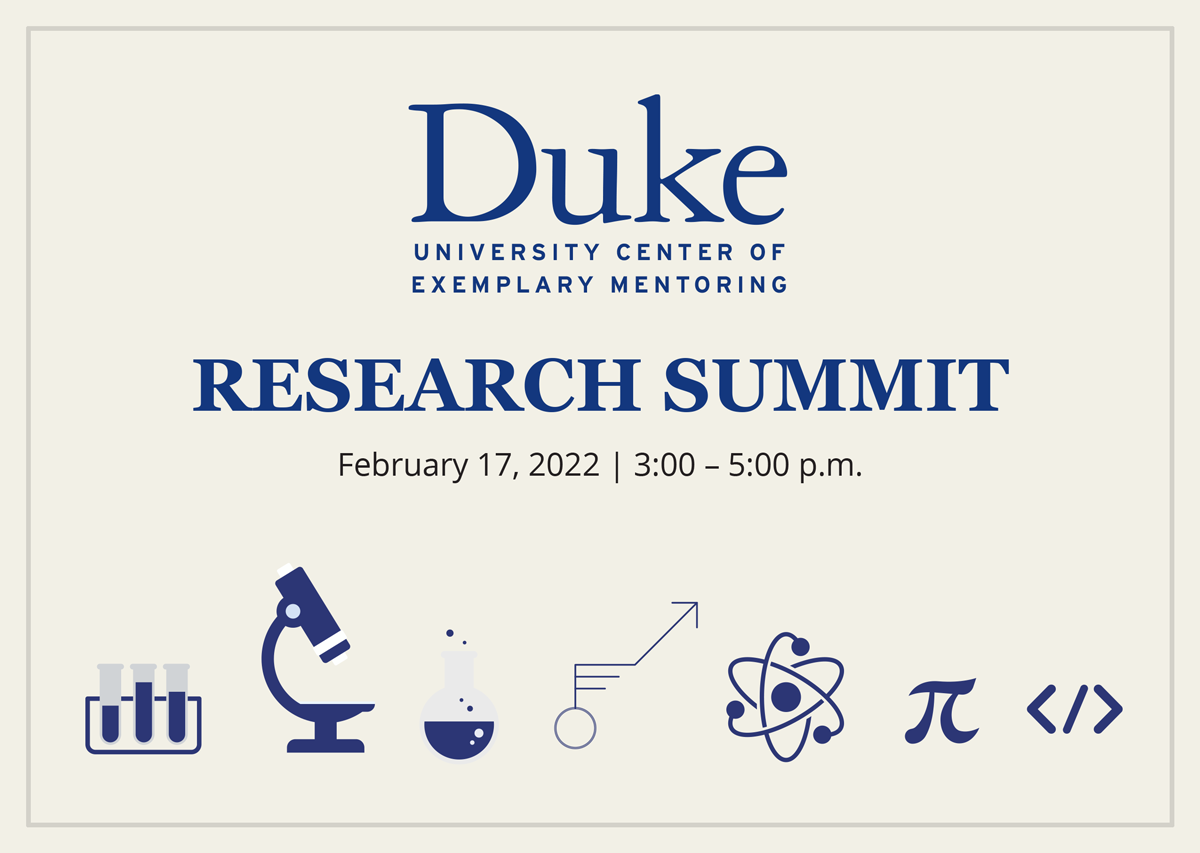 The Duke University Center of Exemplary Mentoring (UCEM) will host its annual Research Summit on February 17 at 3:00 p.m. Ten Sloan Scholars—select Ph.D. students from Duke's physical sciences and engineering programs—will deliver short virtual talks about their research.
Members of the Duke community are welcome to attend. Register at https://duke.zoom.us/meeting/register/tJMtd-mgqDopGN34l9r2sOGk8vfUNO0CT_EH.
In addition to Sloan Scholars' presentations, the event will also feature a keynote address by Howard Conyers (Ph.D.'09 Mechanical Engineering), an aerospace engineer at NASA and a pitmaster and barbecue enthusiast who has hosted a food show on PBS and been featured in the New York Times and other national publications.
Keynote Speaker
Howard Conyers, Ph.D.'09 Mechanical Engineering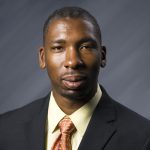 Howard Conyers, Rocket Scientist and Pitmaster from Paxville, South Carolina, is the founder of Conyers Family BBQ, Gumbo Jubilee, and the 100 Acres Project. After over 20 years of learning the history of the South and earning a Ph.D. in mechanical engineering, he has worked for NASA for over 10 years.
He officially launched Conyers Family BBQ LLC in 2016 to be a pitmaster, cultural food educator, and STEM expert in the New Orleans area. His emphasis quickly became cultural educational dinners, media productions, and demonstrations. In 2018, Dr. Conyers hosted and co-produced the PBS Digital Studios show Nourish, and it was awarded the Telly Award and a Webby Nominee in its pilot season.
For his combined interest, Dr. Conyers was one of 25 people recognized as a Southerner of the South by Southern Living in 2018. In 2020, he partnered with Kingsford's Charcoal to lead the development of the Preserve the Pit Program, which provides training and mentorship for barbecue professionals.
Dr. Conyers has conducted much research in validating the oral history of barbecue, distilling, and Southern food culture, and he has uncovered foundations of Southern foodways that were shaped by Black hands. Renowned for his knowledge of American barbecue and Southern foods, he is showcasing that African Americans have heavily shaped American barbecue despite not getting their proper credit, while also exhibiting their ingenuity. As a product of the deep rural South, he is taking important lessons of the past and applying them to the present.